Information
Shipping & Returns
Privacy Notice
Conditions of Use
Contact Us
Site Map
Gift Certificate FAQ
Discount Coupons
Newsletter


2 Buttons RF Wireless Wall Mounted Switch Control Electric Devices On/Off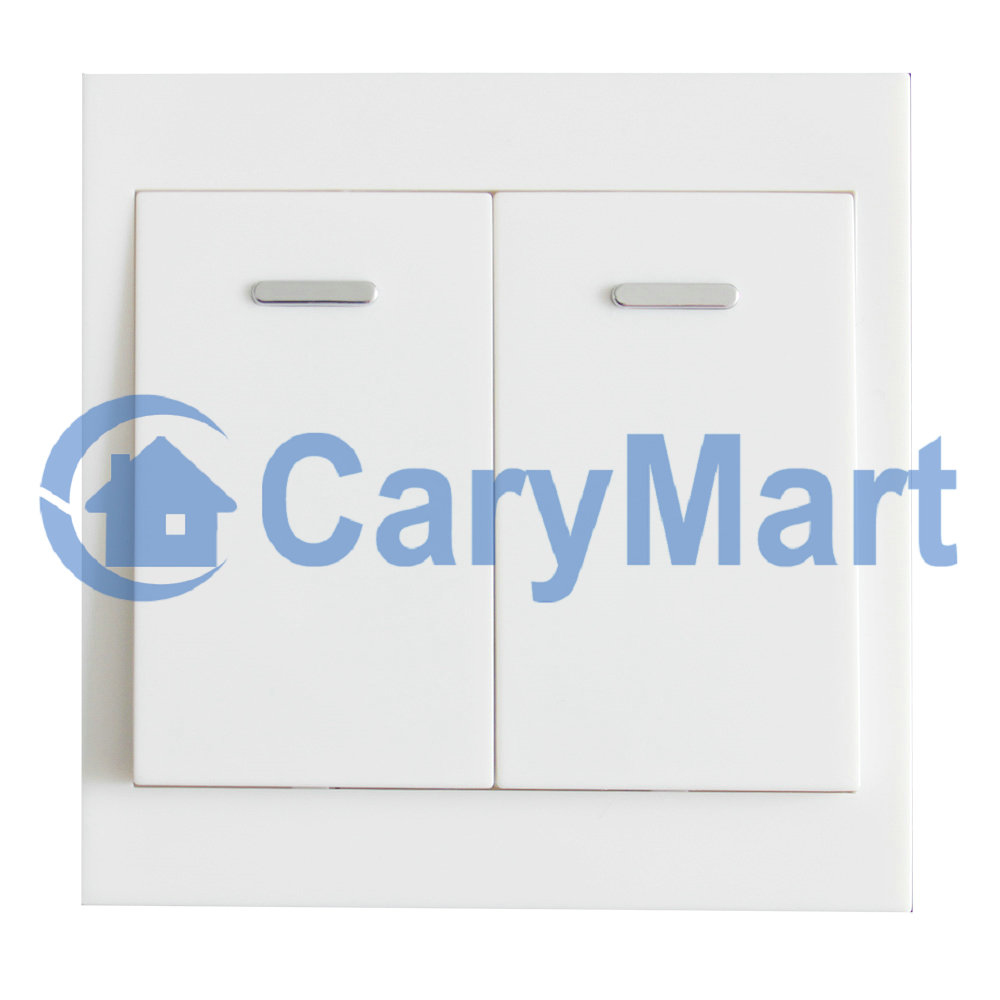 Manual
Product Description: 
Model No.: 0021081 (HR-2)

Wall Mounted Switch

Shell Color: White

Channel/Button: 2

Button Symbol: no symbol

Operating Voltage: 12V (1 x 23A -12V battery, can be used for 12 months)

Operating Current: 4mA

Operating Frequency: 315Mhz / 433Mhz

Encoding Chip: EV1527

Encoding Type: Learning code (up to 1 million codes, reducing code collision and unauthorized code scanning possibilities.)

Transmitting Distance: 50m / 150ft (theoretically) 

The distance of 50m is a theoretical data, it shall be operated in an open ground, no barriers, no any interference. But in the practice, it will be hindered by trees, walls or other constructions, and will be exposed to some interference by other signals. Therefore, the actual distance may or may not reach 50m.

Modulation Mode: ASK

Operating Temperature: -20 ° C to +70 ° C

Unit Size: 86mm x 86mm x 16mm

Weight: 90g

No wires, simply affix the remote control to any place you want by double faced adhesive tape.

This transmitter can work with different kinds of receivers, include model

0020043 (S1U-DC12)

, 

0020330 (S1U-AC220)

, 

0020063 (S2U-DC12)

,

0020331 (S2U-AC220)

, 

0020046 (S1PU-DC12)

, 

0020275 (S1PU-AC220)

,

0020334 (S2PU-DC12)

,

 0020357 (S2PU-AC220)

, etc.
Uses: garage doors, motorcycles, car alarm products, home security products, wireless remote control products, industrial control products.